7. Unlocking the Disc
Let's make this disc Region Free so it can play in any DVD player in the world. Again, load the VIDEO_TS.IFO in IFOEdit and simply hit the "Region Free" button.
Turns out this disc was already region free as evedient by the dialog below: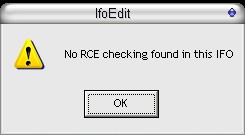 Next we get a dialog box saying we're done.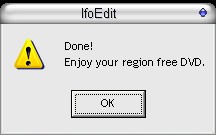 Now let's unlock the user prohibition. What are they? I'm sure you have played a disc and tried to switch the audio language or turn on/off subtitles, or go back to the main menu but no matter how hard you hammer on your remote the player just won't listen. This "feature" is called user option prohibitions. Studios can turn off certain functionalities on their disc.
Load VIDEO_TS.IFO and press the "Remove P-UPs" button at the bottom.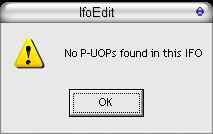 Again, this disc had no restrictions, but some do so always preform this step.